On-field interviews: Live from the All-Star Game
As part of my role as the voice of the American Association of Pro Baseball, I interviewed players on the field before and during the Home Run Derby and All-Star Game. In this video are a pair of interviews from that week: The first with Home Run Derby contestant Josh Altmann after his round, the second with All-Star Greg Minier ahead of the game.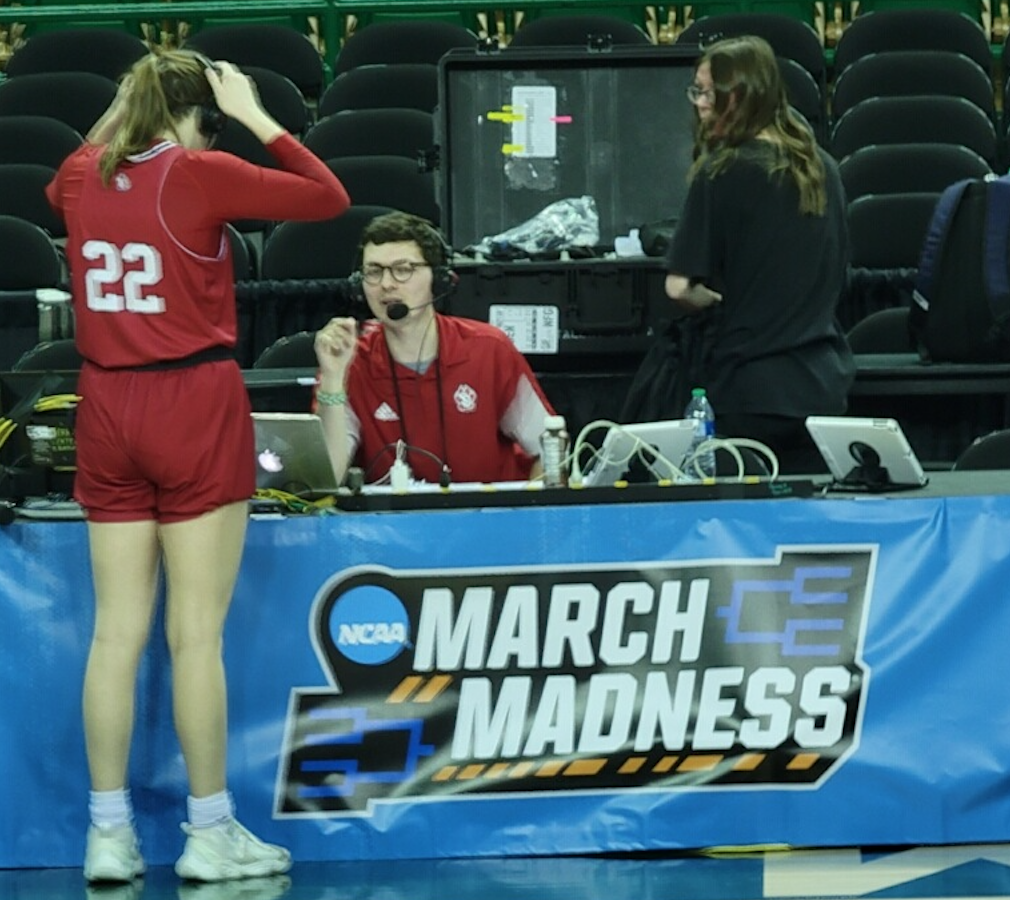 Postgame interview: Liv Korngable
This clip comes from one of the most challenging interviews a broadcaster can conduct: talking to a senior leader after she's played her last collegiate game. I spoke with South Dakota fifth-year senior Liv Korngable shortly after the Coyotes' loss to Michigan in the 2022 Sweet Sixteen.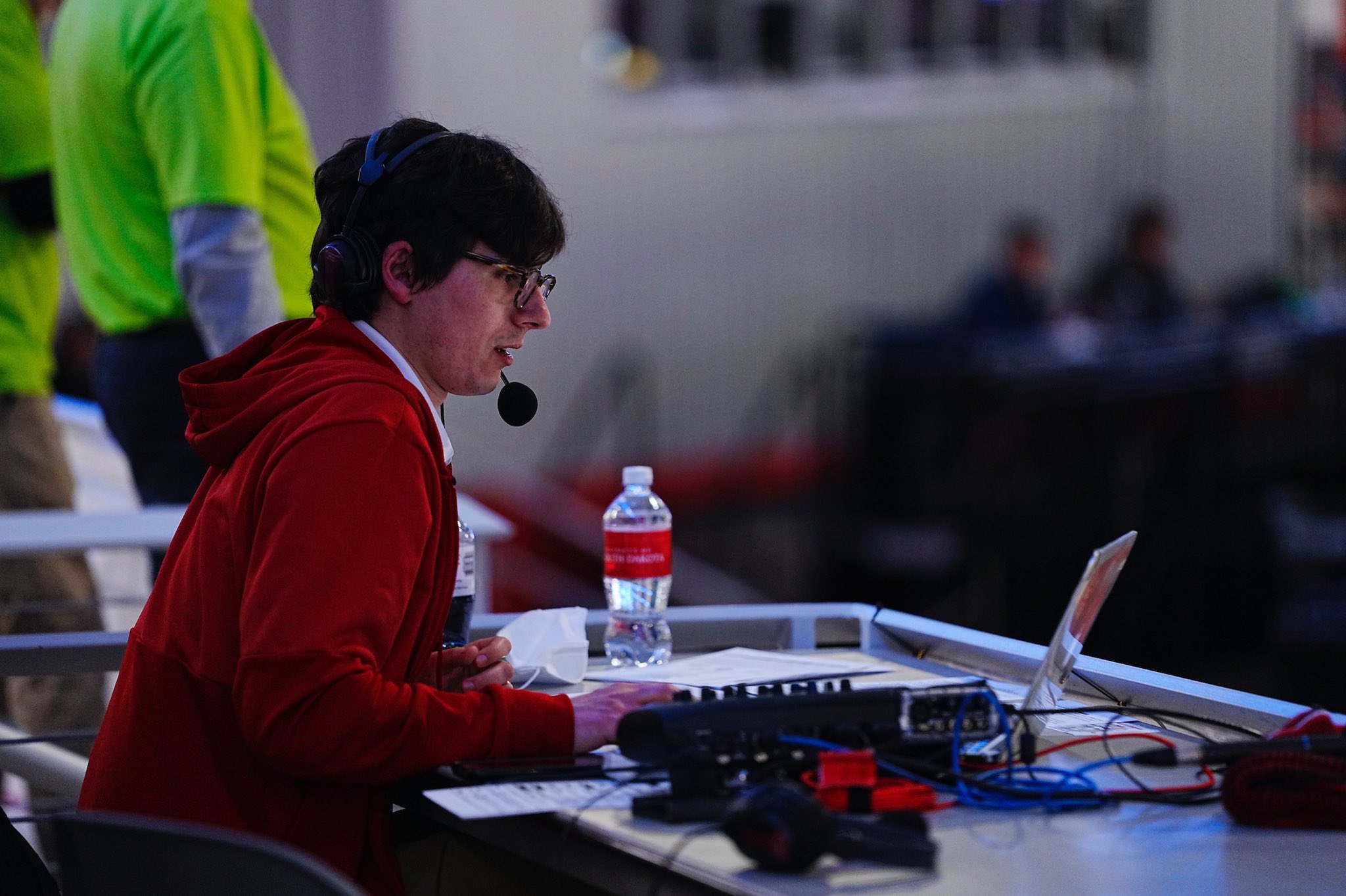 Pregame interview: HC Kayla Karius
I interview South Dakota's women's basketball head coach prior each game for my radio broadcast. This was my first formal interview with new head coach Kayla Karius, conducted ahead of an exhibition game on November 1, 2022.
Long-form interview: Kevin McGovern
I've conducted over 100 long-form interviews with American Association players as part of my show, American Association NOW. This is one of my favorites, a June 22, 2022 conversation with Fargo-Moorhead RedHawks pitcher Kevin McGovern shortly after he broke the league's all-time wins record. The interview begins about 1 minute and 25 seconds into the show.