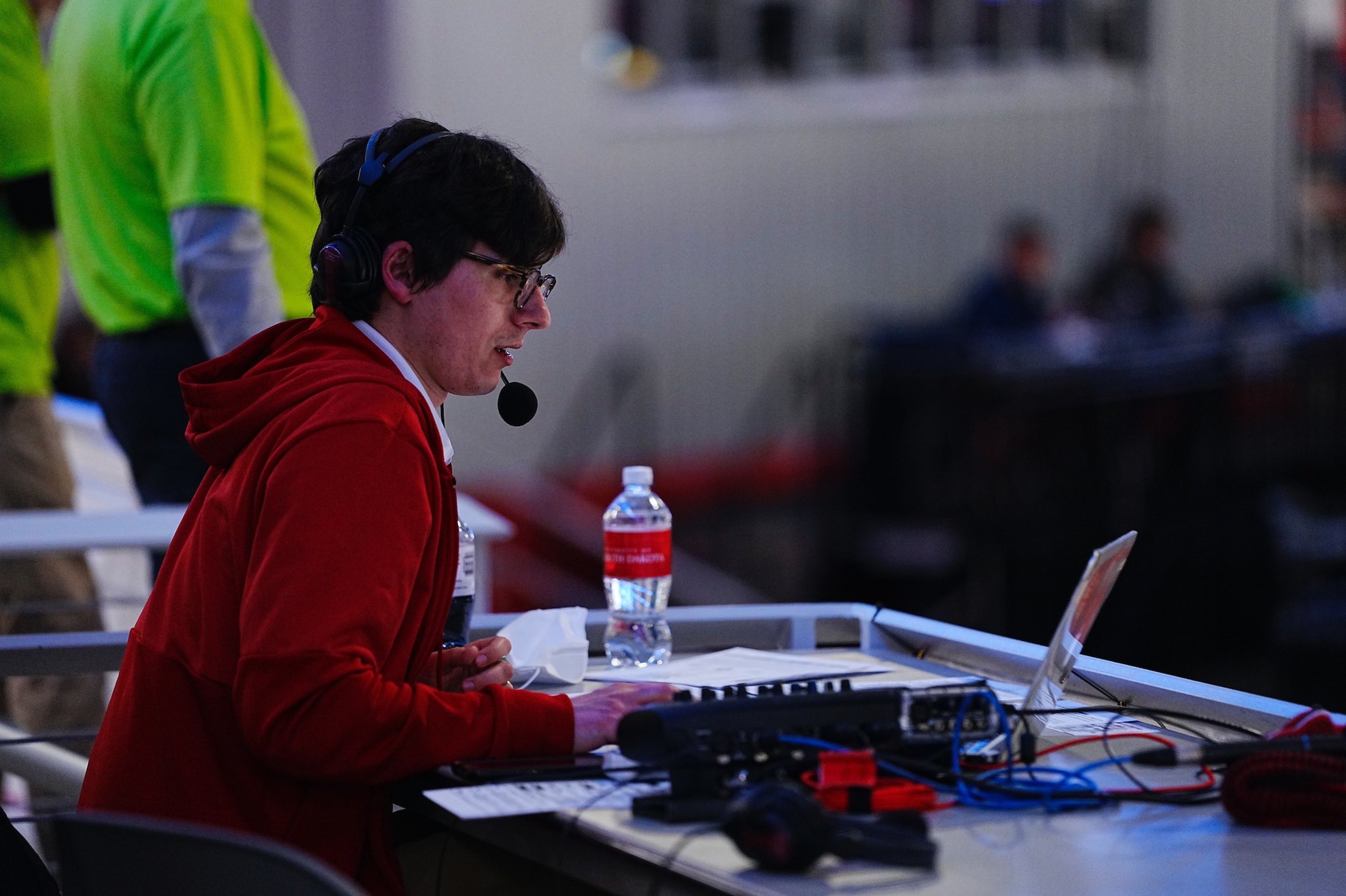 Pregame interview: Dawn Plitzuweit
I interviewed South Dakota head coach Dawn Plitzuweit (now the head coach at West Virginia) as part of my pregame show for each game broadcast. This interview was conducted shortly before South Dakota's first-ever NCAA tournament game at the Division I level, against Ole Miss from Waco, Texas.
Postgame interview: Liv Korngable
This clip comes from one of the most challenging interviews a broadcaster can conduct: talking to a senior leader after she's played her last collegiate game. I spoke with South Dakota fifth-year senior Liv Korngable shortly after the Coyotes' loss to Michigan in the 2022 Sweet Sixteen.
Long-form interview
American Association NOW: T.J. Bennett
Every Monday, Wednesday and Friday I host American Association NOW, a lighthearted highlights and interview show updating fans of the American Association of Professional Baseball. The show is entirely self-produced at my home studio. Here's a show from August 13, 2021, featuring an interview with T.J. Bennett of the Chicago Dogs. The interview begins about 3 minutes and 25 seconds into the video.
On-field interviews
Live from the All-Star Game
As part of my role as the voice of the American Association of Pro Baseball, I interviewed players on the field before and during the Home Run Derby and All-Star Game. In this video are a pair of interviews from that week: The first with Home Run Derby contestant Josh Altmann after his round, the second with All-Star Greg Minier ahead of the game.