"Many of our coaches did not believe me when I told them Carter was an undergraduate, asking where I had found the money in our budget to hire a play-by-play announcer."
- Kirsten Carney, Sports Information Director, Westminster College (Mo.)
What I've Done So Far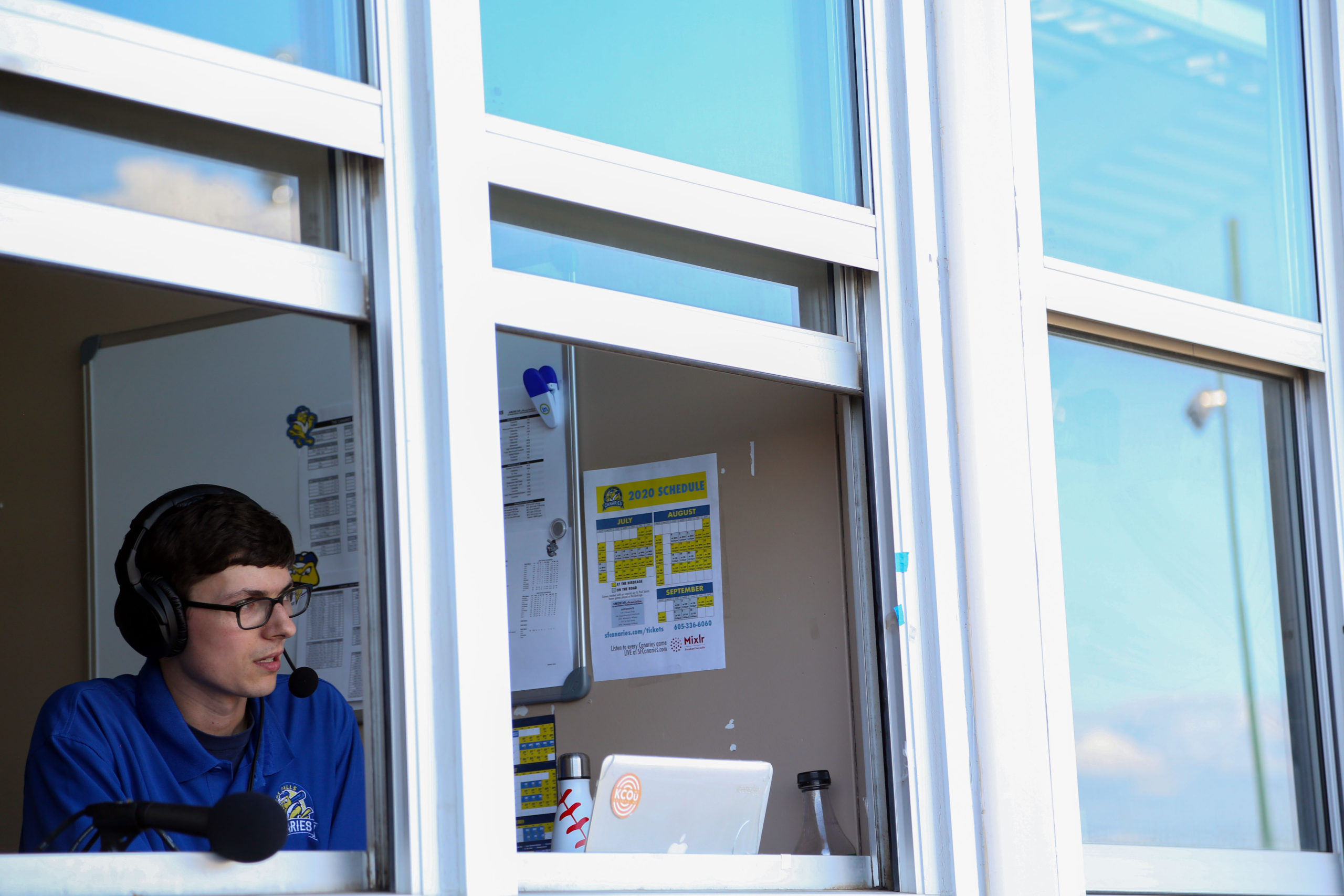 Sioux Falls Canaries
(American Association of Independent Professional Baseball)
Radio Broadcaster/Dir. of Media Relations, May 2018-present 
Play-by-play broadcaster for full 100-game season on Sioux Falls Sports Radio 98.1 FM and AM 1230 KWSN

Directed promotion of the club on social media, including creating graphics, creating video content, promoting ticket giveaways (following increased by 11% over the 2019 season)

Created game notes and stat packs for Canaries home games

Wrote game recaps for all road games and select home games, which would be published on several local media outlets

Handled club-related media inquiries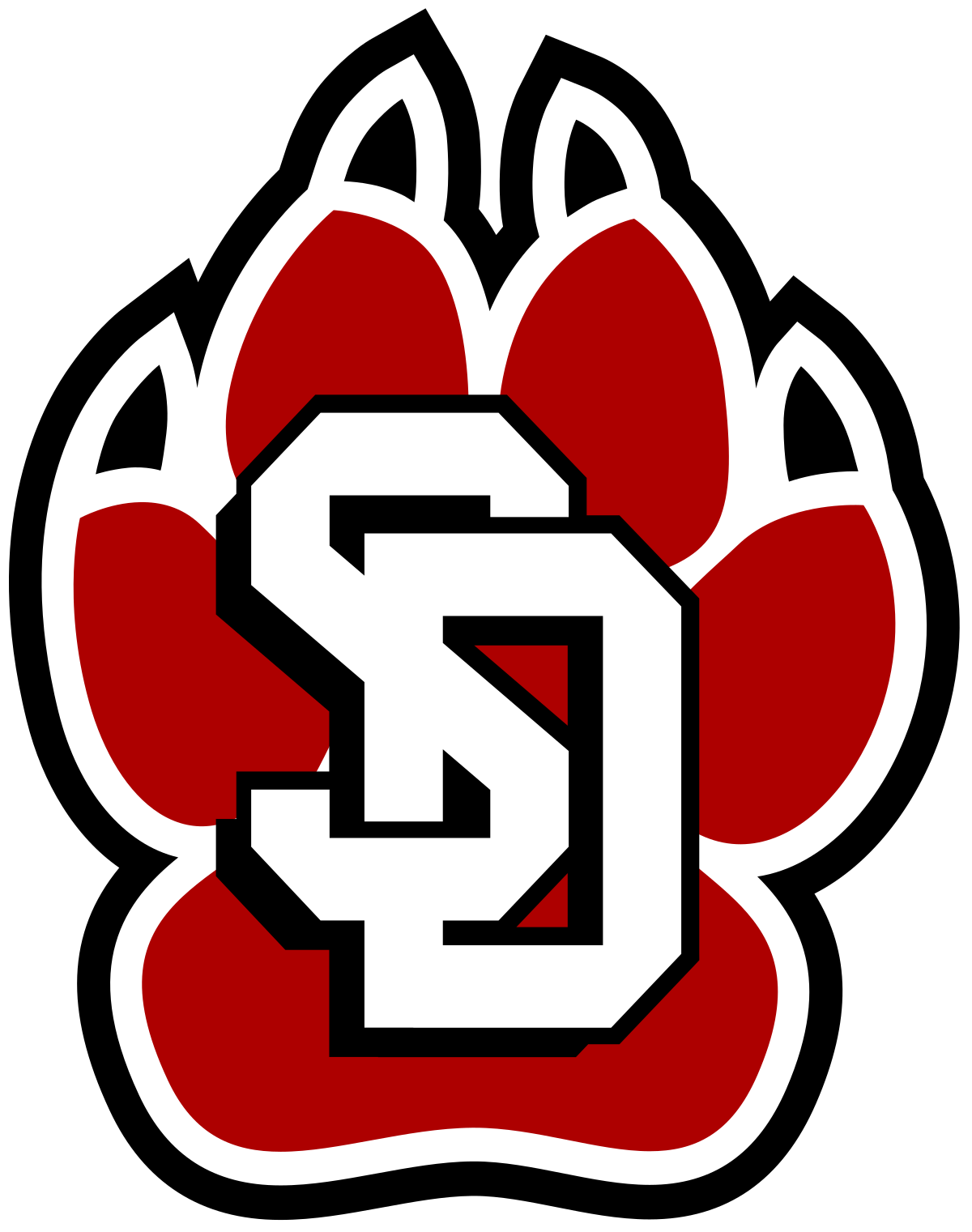 University of South Dakota (NCAA Division 1)
Women's basketball play-by-play, football sideline reporting, 2020-present
Play-by-play voice of South Dakota Coyotes women's basketball for full season on KVHT-FM and affiliates

Sideline reporter for USD football radio broadcasts on the Coyote Sports Network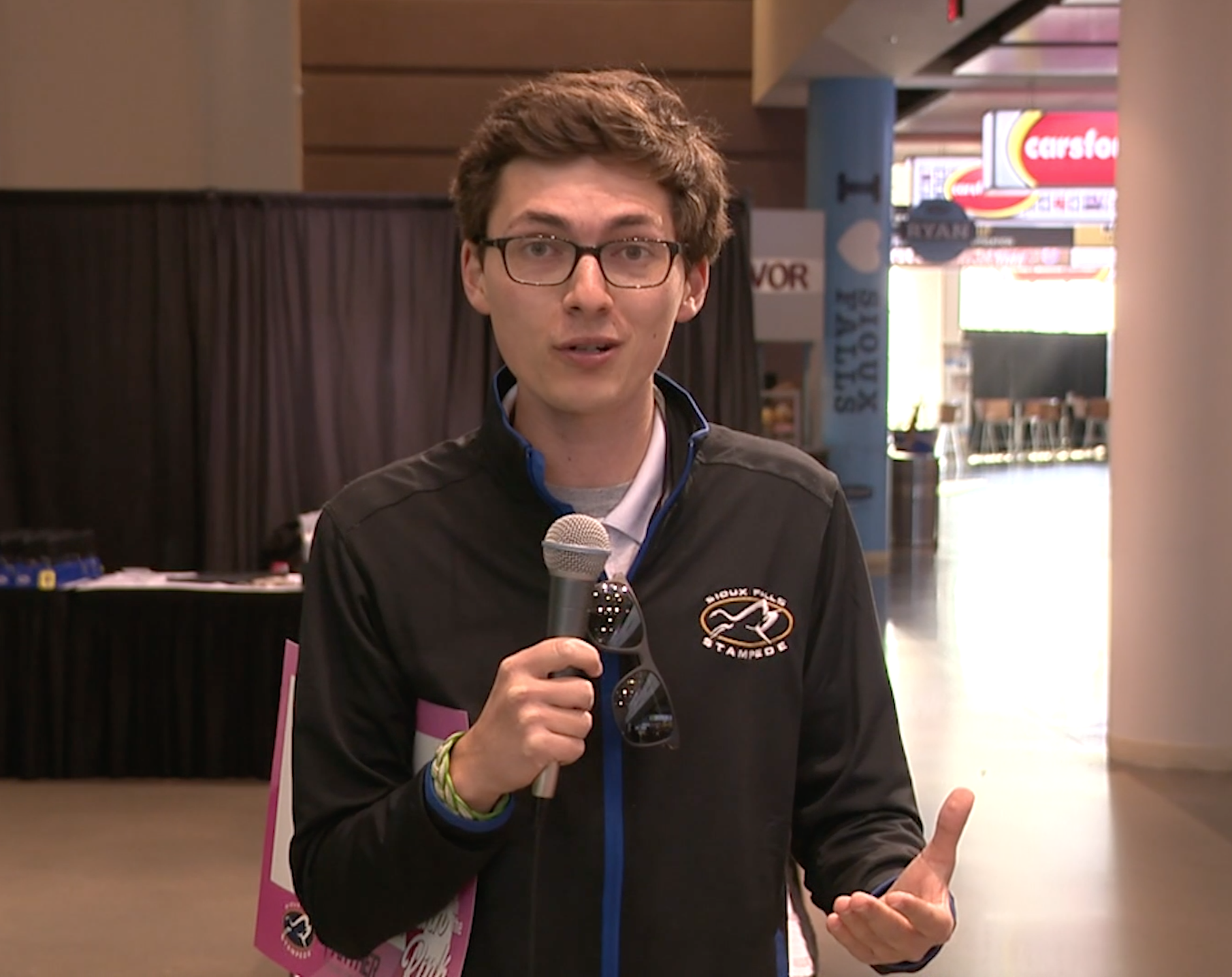 Sioux Falls Stampede (United States Hockey League)
On-ice host, 2019-20 season
In-arena MC for Stampede home games at the 10,000-seat Premier Center

Duties include coach interviews, sponsor reads, hosting in-game promotions

Reserve play-by-play broadcaster for select road games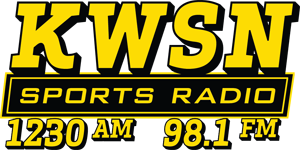 Midwest Communications (KWSN Sports Radio, KELO-AM News Radio)
Broadcaster/Writer, September 2019-present
Play-by-play and color announcer for high school football on KWSN

Weekday morning sports update anchor on KWSN

Morning drive-time news anchor for KELO-AM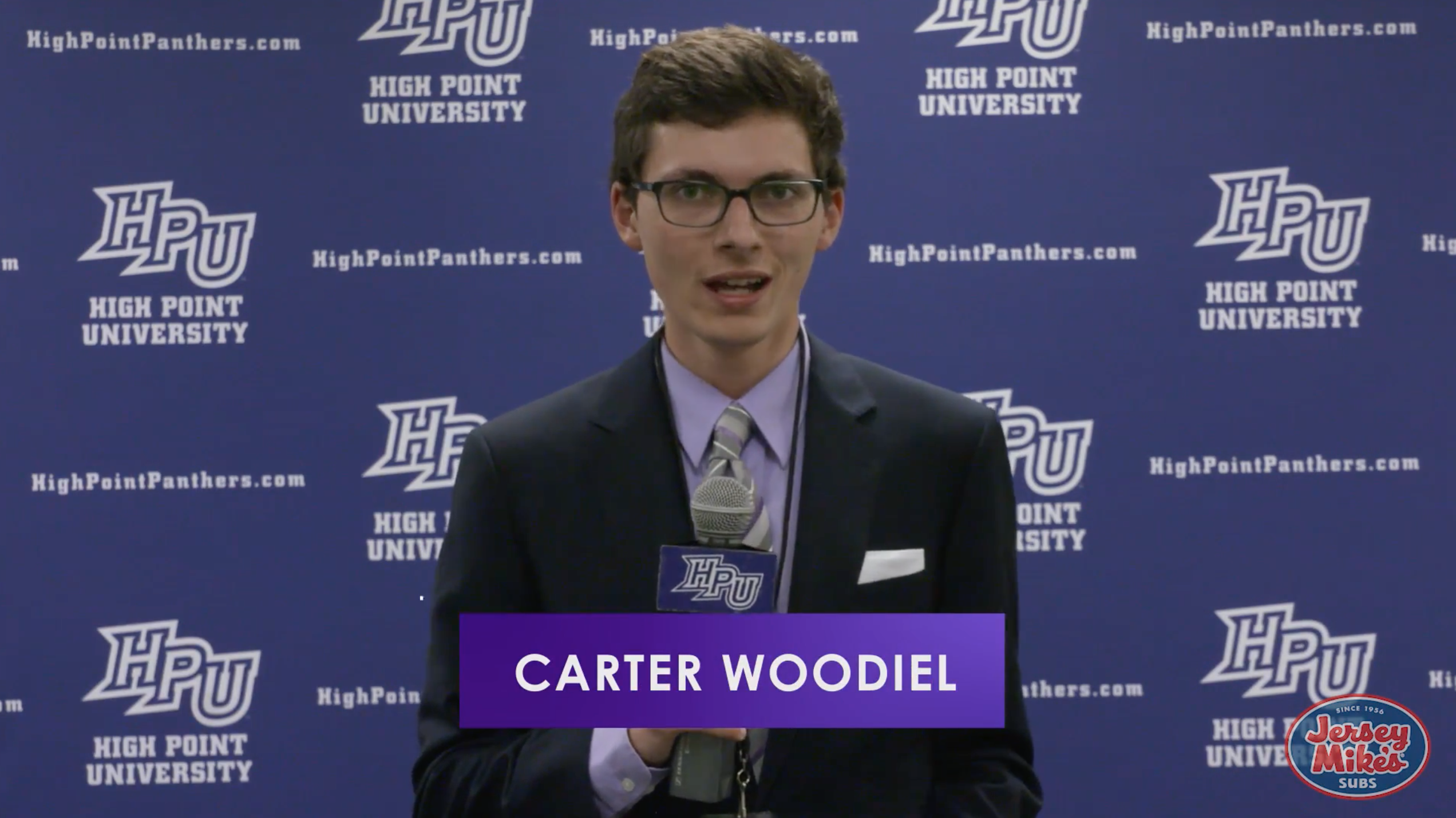 High Point University (NCAA Division I)
Women's basketball broadcaster, 2018-19 season
Play-by-play broadcaster for full women's basketball season on ESPN+ and streaming radio

Conducted interviews with coaches and players

Contributed to play-by-play of other events as needed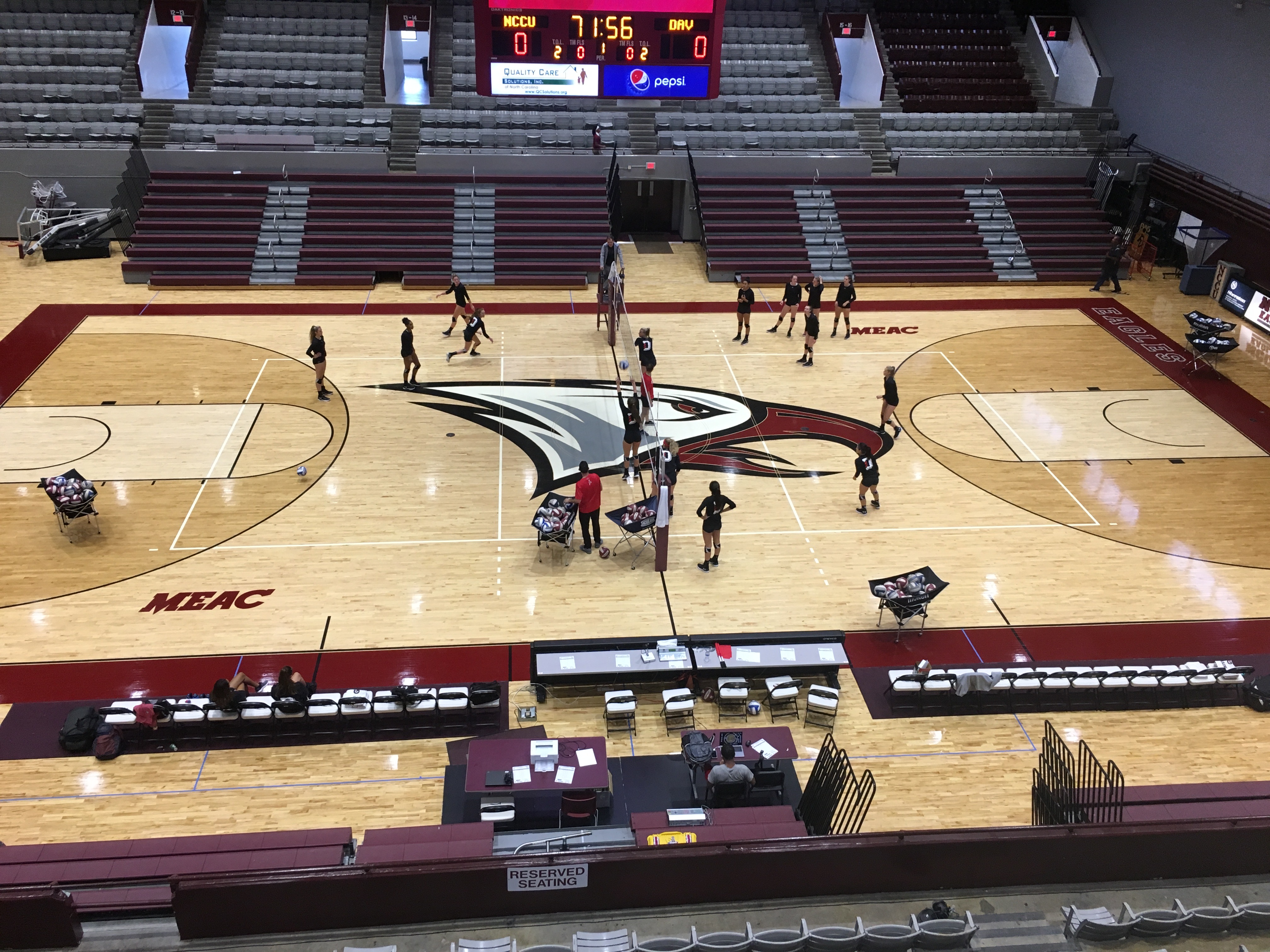 North Carolina Central University (NCAA Division I)
Play-by-play broadcaster, October 2018-April 2019
Play-by-play broadcaster for football, women's basketball, volleyball and softball games on ESPN3 and the NCCU Sports Network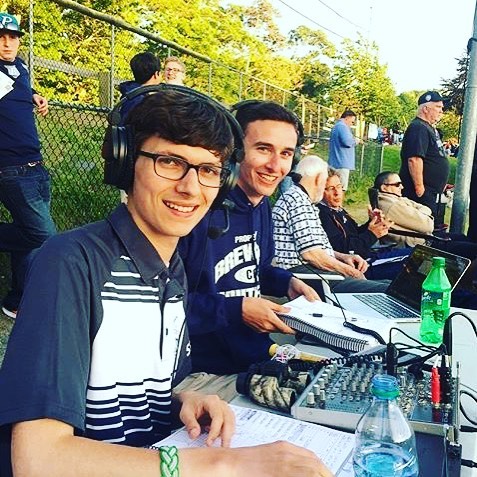 Brewster Whitecaps (Cape Cod Baseball League)
Play-by-play broadcaster/reporter, 2017 season
Play-by-play broadcaster for full 53-game championship season 

Responsible for production set-up for radio and multi-camera TV broadcasts, including YouTube stream, audio mix, production workstation for use during games

Wrote game recaps as needed throughout the season (Read one here)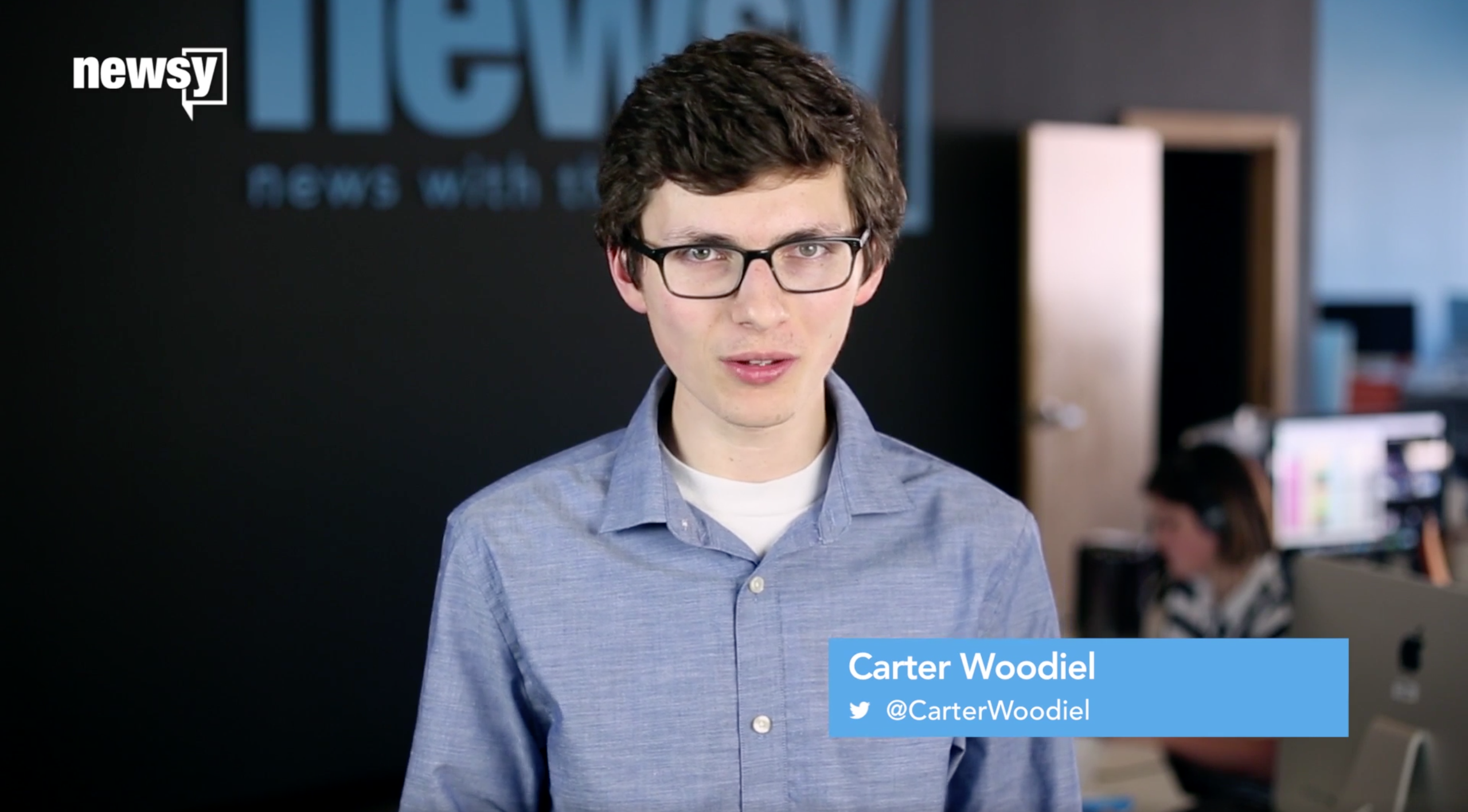 Newsy (Scripps, LLC-Owned Digital Newsroom)
Digital content producer; June 2015-May 2018; Columbia, Mo.
Writer/anchor of over 200 news summary videos; primary focus is sports but also includes business, entertainment, science, world, breaking news (Sample can be found under the Reporting tab)

Selected videos were featured on Newsy's partner sites (including AOL and Time Inc), some of which accrued over 145,000 views each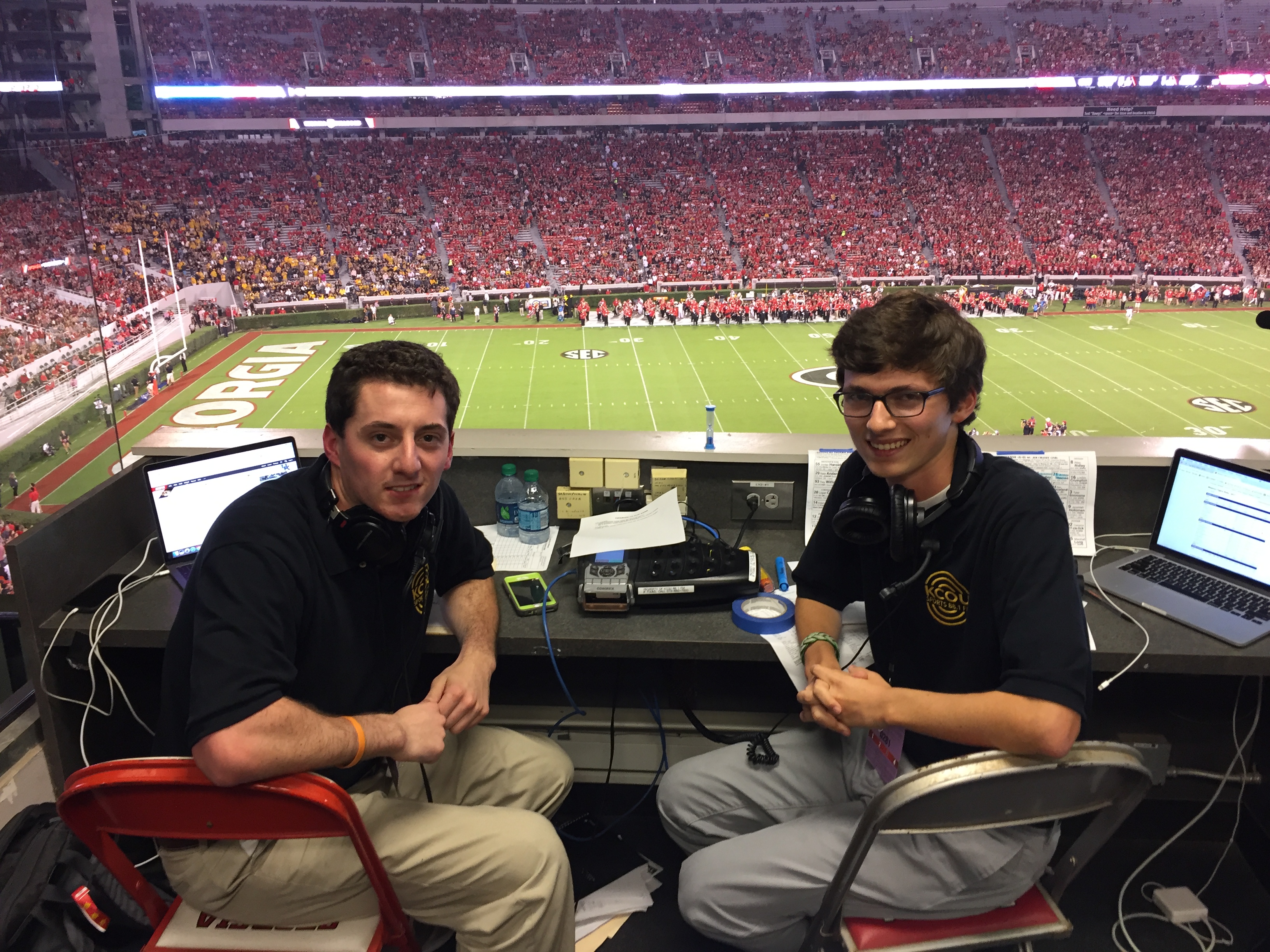 KCOU-FM 88.1 (Missouri Student Radio)
Sports Director, Broadcaster, August 2014-May 2018, Columbia, Mo.
KCOU Sports Director; 2016-17 academic year

Responsible for delegating assignments, acquiring broadcast credentials, working with media relations staff

Member of play-by-play announcing staff for Missouri baseball/softball, basketball, football, volleyball, and soccer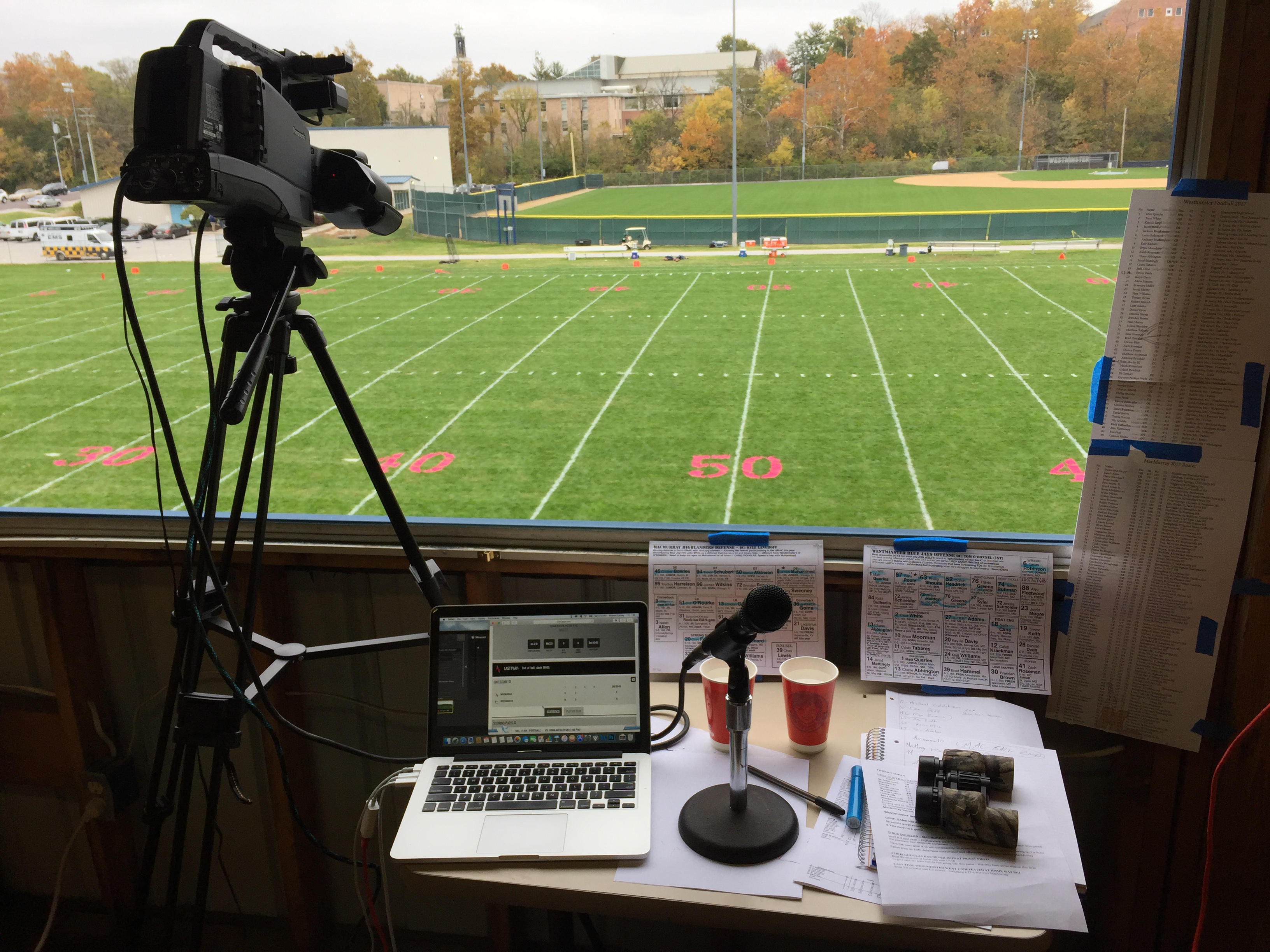 Westminster College (NCAA Division III)
Broadcaster, August 2017-May 2018, Fulton, Mo.
Solo play-by-play broadcaster for Westminster Blue Jays men's and women's basketball, baseball, and football broadcasts.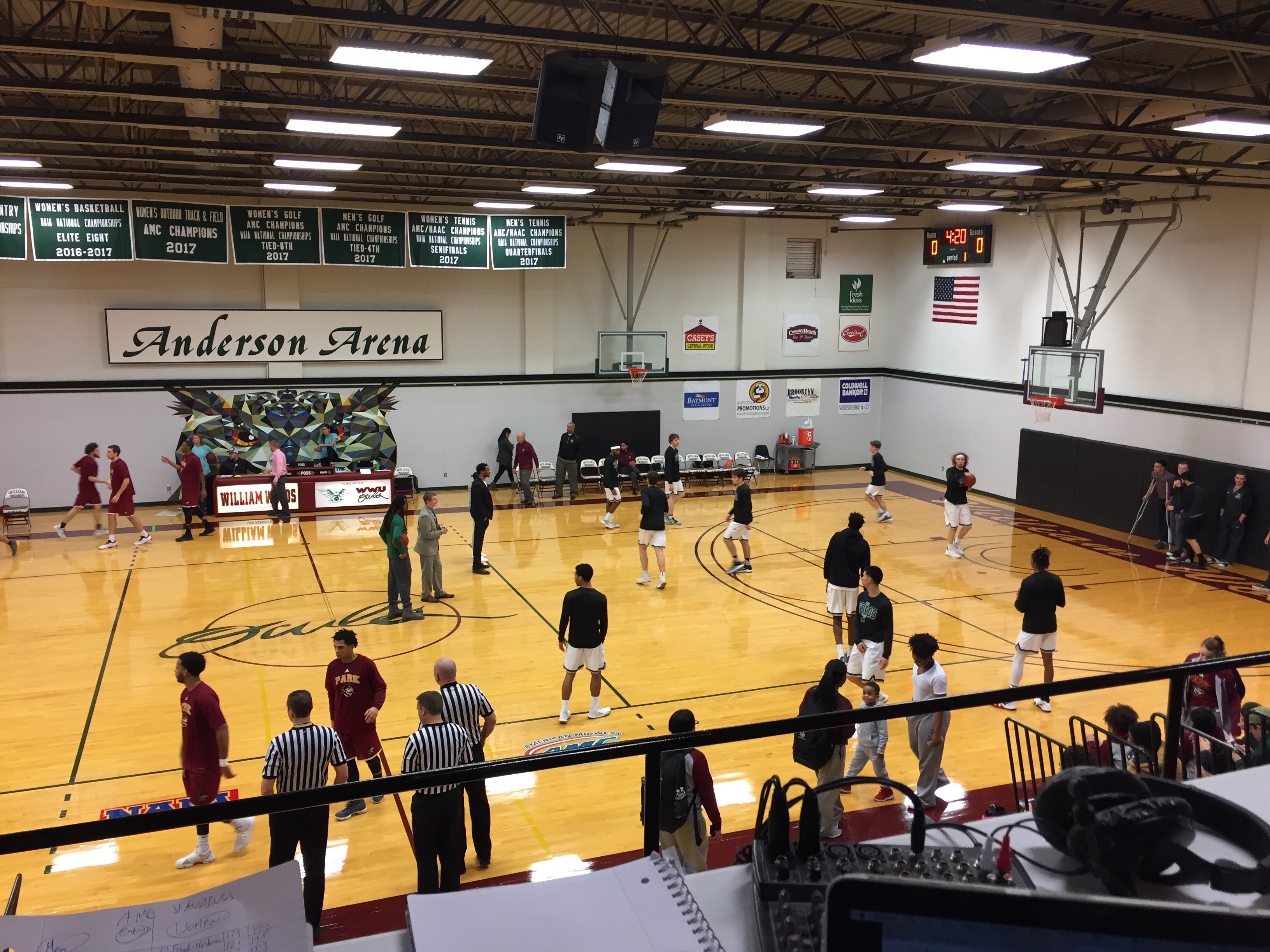 William Woods University (NAIA)
Broadcaster, August 2017-May 2018, Fulton, Mo.
Play-by-play and color commentator for William Woods Owls basketball, volleyball and soccer broadcasts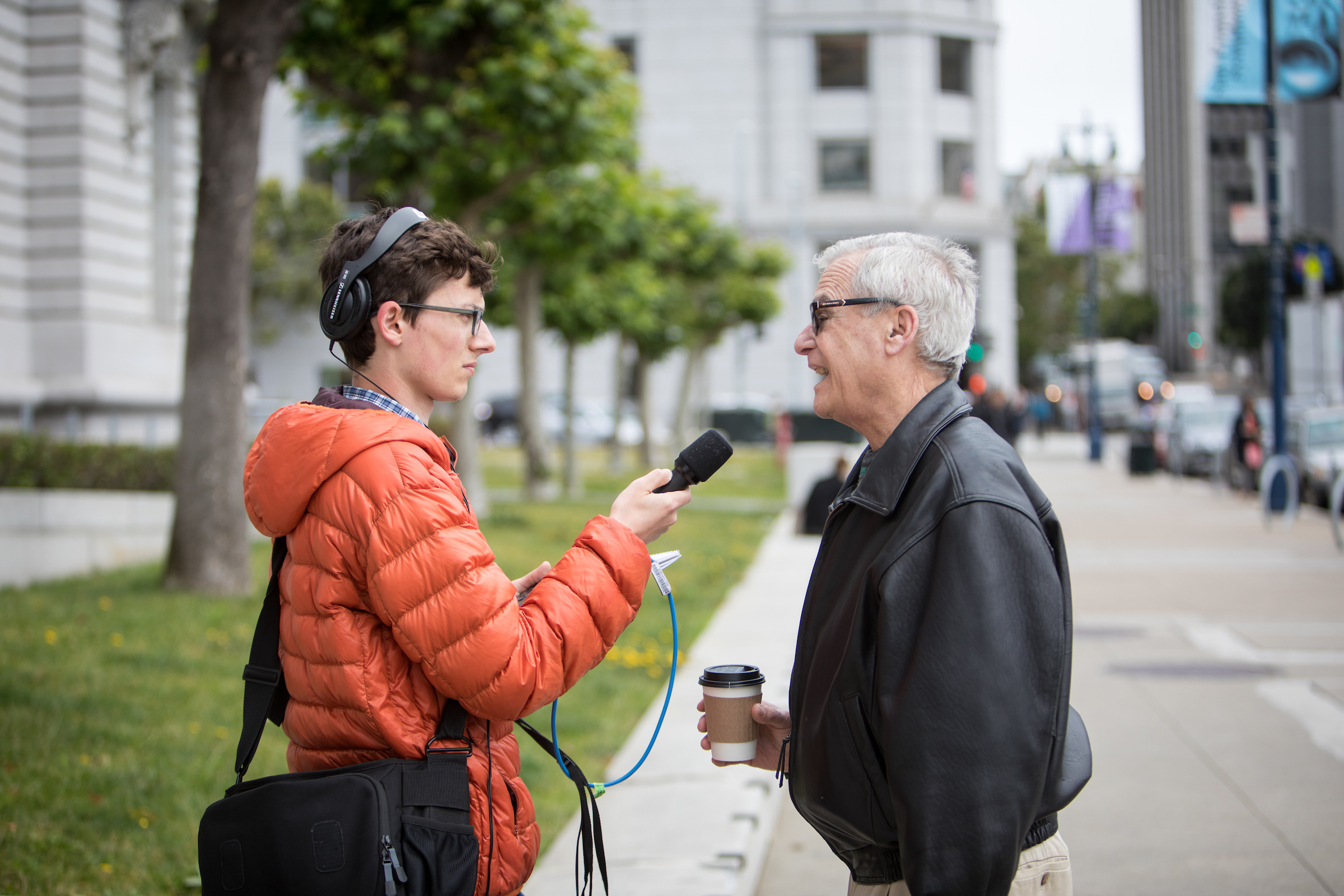 KBIA-FM (NPR Affiliate)
May 2016 - May 2017, Columbia, Mo.
Part of KBIA's award-winning news reporting staff, covering topics like local politics, university news, human-interest stories, election coverage